His Wall Street Background And Technology Insight Has Given Him An Advantage Over Every Other Analysis Out There
Click The Register Now Button To Register For Free
Now, On
, Chris Douthit Will Reveal How He Is Able
To Spot Cryptocurrencies Weeks Before They Soar
Today, as part of this limited-time special release, you have the opportunity to learn from one of the financial market's top traders – for free. Here's why high wealth investors continue to use Chris as their top consultant:
A Former Lead Market Maker for Goldman Sachs managing tens of millions of dollars a day
CEO of the first mainstream shopping cart to integrate bitcoin as a payment method
Led one of the first companies to form a strategic partnership with Coinbase
The man's name is Chris Douthit and his influence, analysis, and insight have helped thousands gain significant wealth.
He was a top leading author and financial writer who was quoted saying bitcoin was way overbought at the end of 2017 and the first to publish an article in February 2019 stating that bitcoins bear market was about to come to an end.
He is one of the most highly sought after opinions in the crypto spacing, writing for NASDAQ, Hackernoon, NullTX, Cryptocurrency News, Coin Central, Invest in Blockchain, Crypto News, and several others.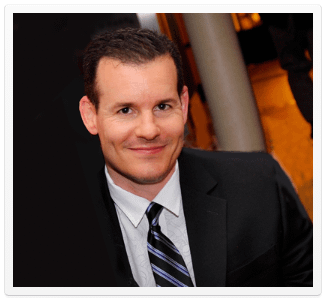 Chris Douthit is one of the crypto analysts in the world today.

Larry K.
And Now, He's Releasing His Trading Masters Presentation-And We've Arrange It So You Get It For Free
During this presentation, you will discover some of the top secrets Chris has discovered, including why crypto is going to succeed despite insider market manipulation.
Who's currently holding and keeping cryptocurrencies down, why they are doing it, and how you can jump right on board with them.
Why the next big spike is a lot close than most people think and what's going to instigate it.
How we can best position ourselves to capitalize on a changing future and this evolution of technology.
Plus a whole lot more…
To claim it, all you have to do is click the registration link and reserve your spot.
Hear From Chris On
at 11:00 am… And Claim His Bonus Recommendation
Chris will be unveiling his findings on the future of cryptocurrency, including the upcoming big events that are sure to move the market and when you can expect it to happen.
As you can probably guess, that's some good stuff.
In 2013, as CEO of one of the most popular online shopping carts, Chris formed a strategic partnership with CoinBase because he could see the 2013 bitcoin spike coming.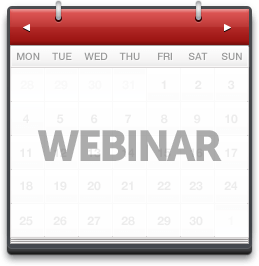 At the end of the year bitcoin shot up from around $200 to close to $1200 in just a few weeks.
It was hands down one of the best decisions for the online processor and all its users.
Years later, Chris now spends all his time analyzing, researching, and talking with crypto project managers so he can stay one step ahead of even the biggest names in the space.
Now Chris is ready to open up about the market and the projects looking to blast into the future.
This Event Is Not One You Want To Miss. If You Attend
One Special Event This Year, This Should Be The One.
And You Are Invited.
Click The Register Now Button To Register For Free
We are only allowing the first 150 people who register into the event.
Chris makes unprecedented profits with his speed and his timely persistence on getting from A to Z.
Before the media…
Before Youtubers…
Before industry insiders…
Chris can target the names that have turned profits as high as 6000% in just a few short weeks.
This is the fastest growing financial industry in the world, for anyone not to be in it is ridicules.
Don't wait until the market is at the top before you decide you want to give crypto a chance. The time to get in is right now, before the spike.
Some of the largest organizations, elite hedge funds, and the richest people in the world are heavily buying up crypto right now. Names like Andreessen Horowitz, The Rockefeller family, Susquehanna, George Soros, and Jamie Dimon are all buying crypto and trying to keep it a secret.
Chris has been keeping an eye on them, watching all their actions closely, spotting each action like clockwork.
Enter Your Email To Register For Free:
Click The Register Now Button To Register For Free
The Reason You Want To Attend This Presentation On
at 11:00 am
Chris gets extraordinary results and is showing no signs of slowing down. Like his recommendation of Ontology in February, where he recommended a buy at $.55 and nearly two months later it nearly tripled to $1.60.
Investors were up up thousands just from this one trade!
No matter your age, net worth, experience, you have the chance to profit from Chris's system.
I was so frustrated with the cryptocurrency trading, It seemed like there was an obstacle at every juncture. I now have a clear path to success, understand how to get things done, and know what names I should be invested in and why.

William R.
This Deserves Your Immediate Attention
Register for this limited event right now and you will be glad you did!
Doing so will grant you free access to the official presentation.
During this event, Chris is going to be revealing something he has never done before and may never do again.
He will show attendees how to claim access to a recommendation, so they can have the opportunity to see the power of his research and how deep the rabbit hole goes.
Click The Register Now Button To Register For Free